Last week review 21-2016
|
Post update on 14.Aug.2016
Last week review  21-2016 and i hope most of you could enjoy the long weekend but arround here it was mostly rain and thunderstorms  😉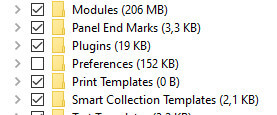 In this weeks article i showed you how to keep your Lightroom settings in sync with a little help of a cloud service. The default folder for the Lightroom settings, which is C:\Users\USER\AppData\Roaming\Adobe\Lightroom on Windows systems is relinked to a folder in the cloud. Basically it doesn't matter which cloud service you'll use, i use ownCloud for this. This keeps modules and other settings in sync like on a notebook and on a desktop pc. Because you rarely use the same catalog on both systems and other settings like maximum resolution shouldn't be the same you should not sync the file  Lightroom.agprefs .
And talking about ownCloud i tried to update my installation from version 8.2.2 to the more recent version 8.2.5. But ownCloud still has severe problems updating an installation from the web interface. In short, the update didn't work out. This sort of got me a little angry and i deleted all files (of course i got a backup) and tried to install the most recent version 9.0.2 manually. My provider all-inkl.com offers a web ftp client which is able to upload a file and unzip it afterwards. But after doing this i started the upgrade process which didn't work out either. So the last thing i did to empty the database used for the ownCloud installation and starting the upgrade or better installation process again. A got a fresh installaed ownCloud system 9.0.2 and everthing worked out.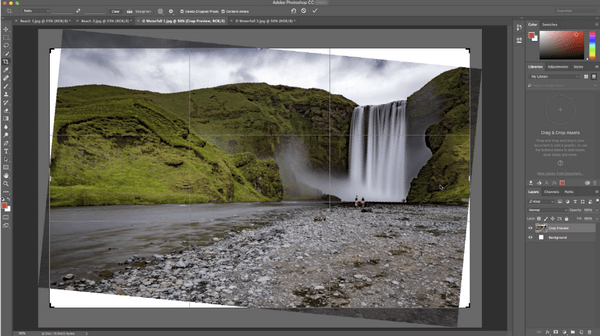 Adobe announced good news meaning the next major Photoshop CC release will get a content-aware crop function. Like other content-aware functios this will fill up emtpy areas of the image because of cropping/tilting the image. This should be a rela useful function depoending on the implemantation. We'll have to wait and see. There is no announcement for Lightroom CC on the Adobe Lightroom blog, so i guess that this function will not being implmented in the next Lightroom CC version.
I hope you like the posts on thsi blog and i'm looking forward to your comments and questions.
ciao tuxoche