Last week review 31/2014
|
Last week review 31 /2014 and finally it's summer, but almost to warm 😉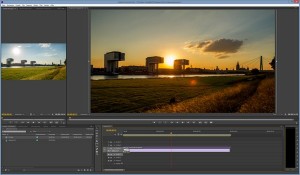 In the article [post id=514[DNG without any drawback[/post] i reported on using DNG, since i convert my timelapse sequences to compressed DNG. Compared to RAW which sizes about 25 MB a compressed DNG only takes 7 MB of your hard disk space, so that's a lot considering that the are 400 or more images in a timelapse sequences.
To me there is no drawback even though the time converting from RAW to DNG and from DNG to JPEG to render a timelapse video is a little more than converting from RAW to JPEG right away. The disk space saving it's worth it.

Just as i asked for it, Adobe announced the availability for the DNG converter version 8.6 and Adobe RAW with the same version. Improvements are the support for more cameras and more lens profiles. Other improvements are reserved for Photoshop CC like all new versions in the past.
There was an update in Lightroom, but not to the long awaited version 6, Adobe announced version 5.6. I installed it on a Windows 8.1 system, and so far it works out. The improvements are almost the same concerning lens profiles and support for newer cameras.
So it was an interesting week and I hope that some of the articles on this blog gained your interests and i look ahead to your comments/suggestions and of course for the next six month. And don't forget, i installaed a feed for you via feedburner. So have i nice weekend, til the next time
ciao tuxoche