Last week review 42/2014
|
Last week review 42/2014 and we have beautiful weather, which makes coming back from Tenerife a lot easier 😉
14 wunderfull days but as always gone away much too fast 😉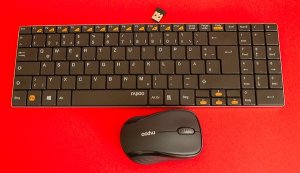 In this weeks article we had no photography topic, but we took a closer look on the Rapoo 9060 Desktop combination. A pretty small keyboard and a mouse, laptop sized and reminding me of the Logitech M-305. The combination is currently sold for arround 25-30,– €and consits of the keyboard, the mouse and the reciever.
The first impression on the keyboard is worthy, due to the mteall chassis and the keys for the letters and numbers are big enough. Only the keys for cursor or page-down/up controlling are a little bit small. If you need the Num block these controls are only reachable via a sperate Fn key which limts the use of these control keys, but this is mainly a problem of the small size. But anyway the keyboard/mouse combination is of good qualitiy with a fair price, if you like small keyboards like me.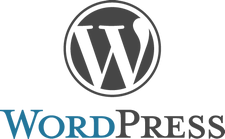 After a 14 day vacation with limited internet connectiviy its time to check the wordpress installation for updates. I had to do 8 updates for the plugins, especially the SEO Plugin and the Minify Plugin. Updating was done without any problems, only the Minify plugin resets the access rights for the cache directory, so this was the only update which required a manual correction.
Now its about time to process the captures from Tenerife. This will take a couple of days, but it is the opportunity to remember the vacation. So i'm looking forward to this work.
I hope that some of the articles on this blog gained your interests and i look ahead to your comments/suggestions. And don't forget, i installaed a feed for you via feedburner . So have i nice weekend, til the next time.
ciao tuxoche